This store requires javascript to be enabled for some features to work correctly.
Testimonials
We are very proud of the books we make and do all we can to ensure that every order leaves us looking beautiful and ready to exceed customer expectations. Here are some of our reviews, but please look on our Etsy storefront and our Notonthehighstreet shop if you'd like to see more as we have thousands!
DANIELLE, ANGUS
The album is absolutely exquisite.
I ordered the album, the mounting squares and the box and the quality is impeccable. So happy I ordered this one, it's absolutely worth it!!
RYAN, DURHAM
The quality is perfect
I bought this as a wedding present for my mum. The quality is perfect and is definitely a great price for what you get. This went above what I was expecting to receive and I definitely recommend to anyone looking to buy a high quality photo album
Ordered this to make a custom album for my husband. turned out so beautiful and way nicer in person than I even imagined! very high quality and perfect for what I needed!

KATIE, CARTMEL

Lovely high quality personalised photo album. Purchased as a gift for a friends wedding. A wide range of colours to choose from and different ways to add your personalisation. Delivery was very quick, arrived much sooner than it said it would. On receipt the album was well packaged for protection and inside some pretty gift wrap - the perfect present. Highly recommend!

RACHEL, SHEFFIELD

Absolutely perfect! I needed the book within a week and I was worried it might not come in time as it needed to be personalised. But I was assured it would arrive in plenty of time with a quick response from the seller. It's a beautiful book and the personalisation was perfect! For me, it was definitely worth the price to have the perfect memory book for my boys to read of there dad when they are older.

KATIE, WARE
ROZ, ABERGAVENNY
Truly beautiful
Incredibly well made. Truly beautiful. No expense spared or corners cut. Very well packaged and even received the custom metal stamp used. Very happy! Thank you very much!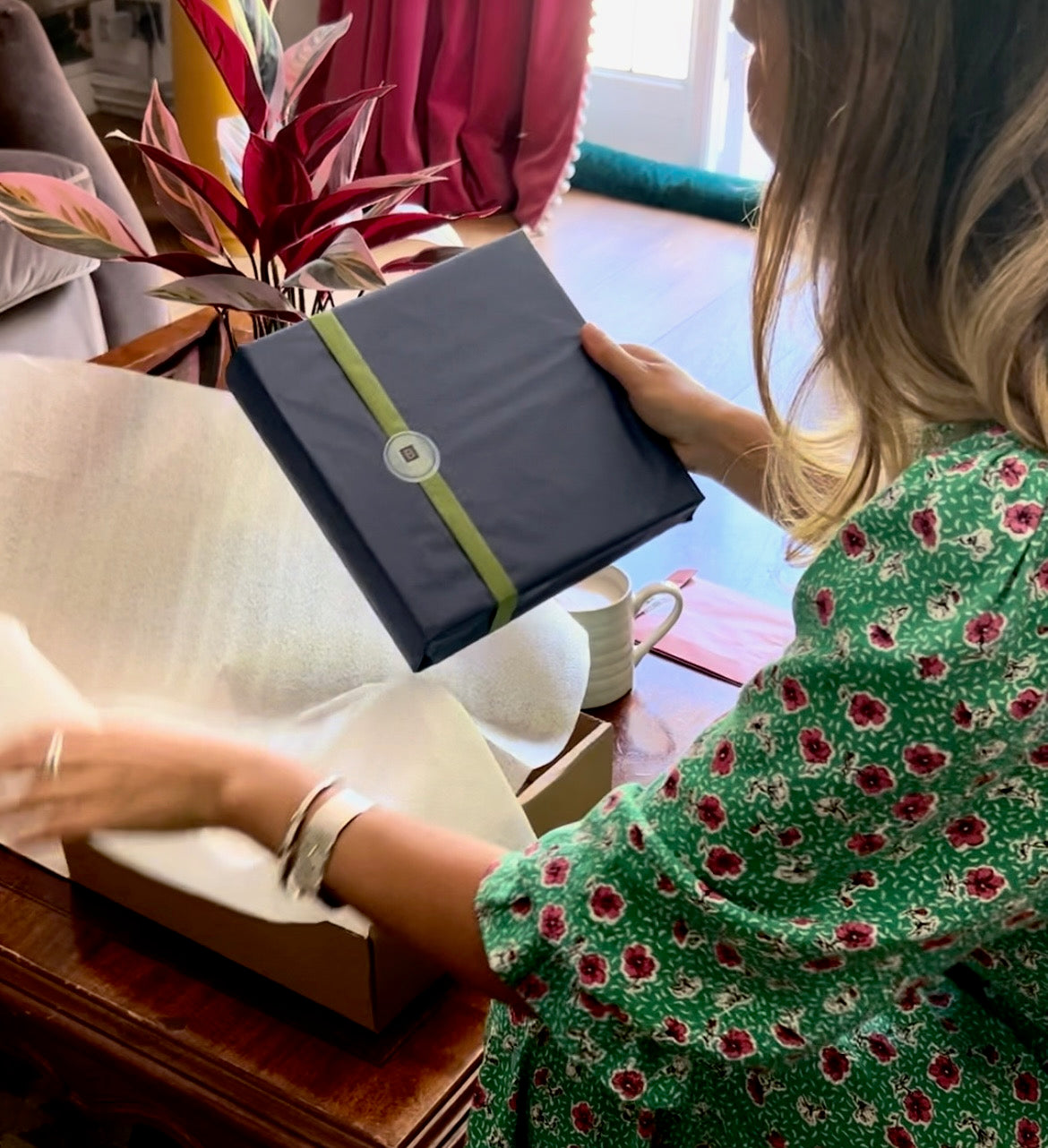 OLIVIA, LONDON
Really well made
Lovely item! Really well made! Can't wait to use it on our wedding day! Was hesitant about paying the price. But definitely worth it for an item we will cherish and keep forever!
MARIA, NEW JERSEY
Seriously stunning
This book is seriously stunning. I had made an error of what I wanted on my book, so I wrote them a note and they were able to change with no hesitation. Super quick turnaround and shipping, especially internationally. Opened it and immediately went and bought another one as a memory book for my other kid. HIGHLY recommend. I mean wow. 
Absolutely beautiful book. I bought this to make a wedding scrapbook/guest book as our 1 year anniversary gift. The quality is so lovely & the personalisation made me a bit emotional

CAELIDH-ANN, AINSDALE 

The album arrived beautifully packaged, and on opening the smell of the leather you could tell was the quality expected. I was so pleased with the colour I choose. The quality of the album is second to none, and Im enjoying filling the album with my wedding photos. Such an amazing quality album, one you wouldnt find in shops. Well worth the money

LAURA, SOUTHPORT

Perfect. The book was just as described and great quality. The gold embossing just as requested and it all arrived packaged in a lovely box just 24 hours after placing the order.

CHERRY, MALDON